I've been trying my hardest to reach out to people who are suffering for slow internet connections on forums such as
Think Broadband
. Advising people about satellite internet and answering some simple questions for them.
After a recent post I made, I had feedback from an anonymous source stating that
Satellite internet
cannot be everywhere that is impossible?
His argument came down to the fact that planning permission and tree cover/line of sight could not make
satellite internet
possible everywhere.
So here is a calcification of what we mean by everywhere.
It is known the basics needed for our
satellite internet
are a power supply, even been asked this week if a solar panel would be able to power our satellite. There answer after a little bit of research is the actual dish only uses 1Watt. The computer you would be running uses more dependent on what surfing you are doing (just incase you were thinking of switching to a greener future).
You will also need a place to put this dish, preferably on land which you own/rent. The ideal situation would be living in the middle of a flat field. As this would provide the line of sight needed (in our case 33 degrees West). The satellite would be placed much like your TV satellite provider on the side of the house and will be in perfect order in no time.
But not all situations can be like this which is the point where the term 'everywhere' got into a dispute. If you live in a forest of 30ft tall trees surrounding your house, you may not be able to receive a signal. But with the necessary equipment, I.e. extra cabling then you are bound to find somewhere for the satellite to go to receive signal (the cabling can reach over 30m if needed) .
Line of sight is also very important. As pointed out before we need to see the sky as the satellite points 33 degrees west. If you however live in the deepest valley of West Wales. Where sunlight hits for only 2 hours a day, then firstly congratulations for putting up with that. Secondly there will always be solutions. We are not restricted by cable length; we can go where no other Broadband technology can reach. Mobile 4G networks are being praised as the future for rural broadband. But in places where they cannot receive signals for making phone calls, I highly doubt they will receive a 4G connection, 3G at the most which is considered slow on the internet.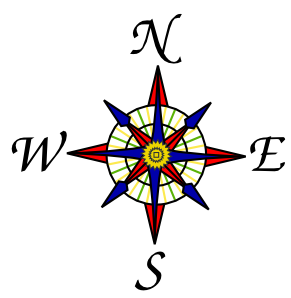 So the term 'everywhere' may seem exaggerated but with the necessary planning, and with our highly qualified team at HySpeed broadband we can provide a service pretty much everywhere across the UK.
Also if you do live in a Welsh Valley please do get in contact. We are working with the
Welsh government broadband scheme
this means you could be entitled to getting all installation and equipment paid for! That's £500 you will be saving, this grant is running out quickly so get in contact asap.
Thank you for taking time to read though this, your comments are always welcome/ desired/ I feel lonely without them. Have a great day.